Commonwealth Games: David Nyika guaranteed a medal after opponent's no-show
Three New Zealand boxers are guaranteed at least bronze medals at the Commonwealth Games.
New Zealand's leading gold medal hope, David Nyika, received a free pass through his quarterfinal after Cameroon's Christian Ndzie Tsoye failed to turn up at the weigh-in on Tuesday.
Nyika won his opening bout by comfortable unanimous decision over Antigua's Yakita Aska in a messy fight in which he was bitten on the chest.
After claiming gold in the light heavyweight division in Glasgow, Nyika has moved up and is attempting to repeat that success in the 91kg ranks.
Amateur boxers at the Games don't fight off for bronze so Alexis Pritchard has now secured her first medal by progressing to the semifinals of the 57kg division after winning all five rounds against Sri Lanka's Keshani Hansika.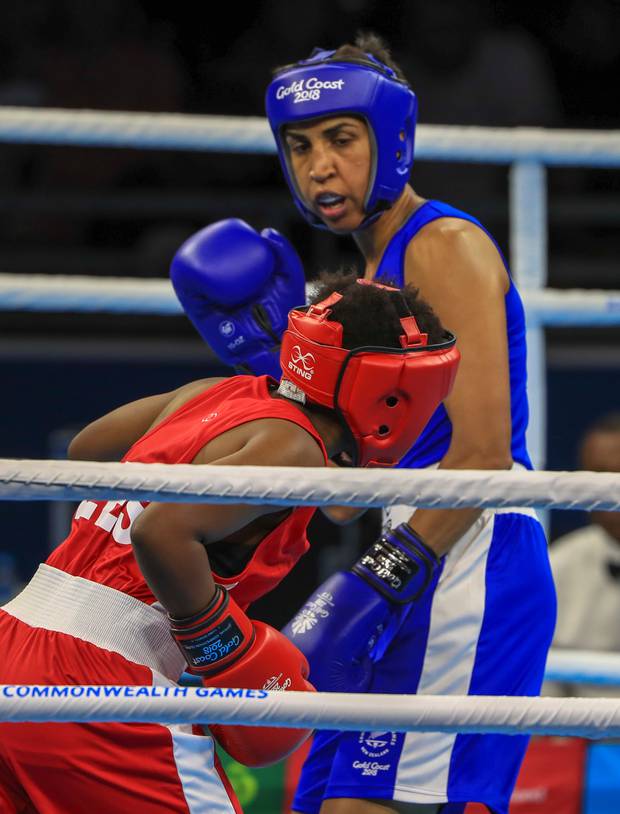 Pritchard will meet Northern Ireland's Michaela Walsh, who stopped Botswana's Keamogetse Kenosi, in her semi on Wednesday.
Tasman Benny, the tenacious 19-year-old competing in the women's 48kg ranks, is also through to the final four.
She squares off against Northern Ireland's Kristina O'Hara on Wednesday.
New Zealand's Leroy Hindley (69kg) and super heavyweight Patrick Mailata contest their respective quarterfinals tonight.
To get the day's top sports stories in your inbox, sign up to our newsletter here
Source: nzherald.co.nz (10th April 2018)